Welcome to ECURIES JOLLY in Normandy !
52 acres dedicated to our passion in Calvados.
3 hours away from Paris. Easy access from the N13.
30 stalls (including 8 stalls for foaling and stallions)
Double shower with hot water
2 tackrooms
75 x 40 m light sand arena
6 horses walker
Canter track 1000m
Canter track 600m
19 paddocks with shelters – wooden and electric fences
2 large herds shelters
Hacking tracks and beach
Horse truck (7 horses)
Horse truck (2 horses)
Pierre-Jean JOLLY
Pro rider and licensed instructor. After getting his start on the junior riders circuit , Pierre-Jean spent three years in Germany and worked for Paul Schokemöhle as a rider. Then, he went to Canada at roger Deslauriers's before setting in Normandy where he worked with B'Néville Stud and Epaillard Stables as an associate. Truly passionate about young horses training, he now places his experience at the service of owners and breeders. Pedagogue and involved in the success of his students, he offers serious and tailor-made training to the riders.
Alexiane
Alexiane has been working at the barn for almost two years. She is also a student and learns stables management at the Agricultural College in Balleroy. At the stables, she takes care of the barn and the horses. She is also an amateur rider. Always helping and smiling, she welcomes our customers.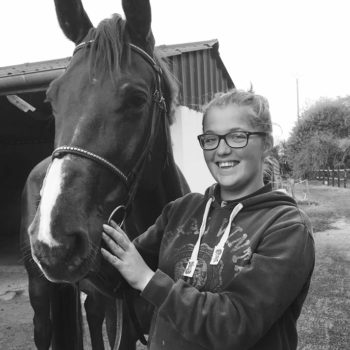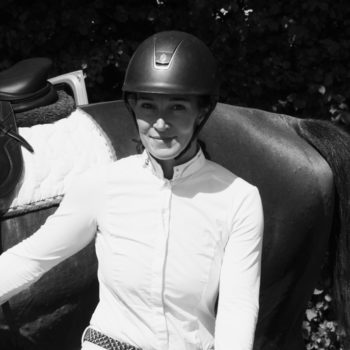 Juliette LE VAGUERESE
Pierre-Jean's partner and amateur rider. She speaks fluent English and takes care of the students and customers coming to the stables. Using her five experience, she provides French/English lessons for our students. Juliette works part time for the stables and manages the breeding part.
«Riding with Pierre-Jean has been the best thing for my riding. Not only am I more confident and effective, but i have also become much more versatile and adaptable in my riding. This year I will be buying a young horse for myself and Pierre-Jean to work with and begin learning more and more about horse sales and young horse training. Ecuries JOLLY is not just the stables where I ride, it is my second home and family.»
Savannah STONE (ETATS-UNIS)
«I realised that many high level talented riders are training in Europe. My riding got so much better in only a year spent in France ! Here riders are truly passionate and dedicated to horses. That's also why i'm here.»
Alexandra HOWARD (ETATS-UNIS)
«Staying at Ecuries JOLLY is the best way to spend a summer. Great horses, great food and lovely smiles with the best people and the best coach ! it is more like a second home than anything and if I could, I'd stay for months.»
Franklin WIBISONO (INDONESIE)