« Join the Team Ecuries Jolly in Normandy ! »
Located in the heart of Normandy, the ideal place for riders, Ecuries Jolly, offers a variety of services..
Amateur, professionnal or breeder, we offer our customers tailor-made boarding facilities, training, clinics, breeding services, showing, and horses for sale..
Normandy, LAND OF HORSES ! This unique place is the indisputable leader of French Horse breeding. It brings together 30% of the total breeding production in the country. The Selle Français is one of the best sporthorse in the world. Known as much for its honesty as for its natural jumping abilities. Many champions like Baloubet du rouet (a three-times World Cup winner and double Olympic medalist, Sire of many champions and approved by 5 studbooks) or Piaf de B'Néville (Double Olympic medalist) are among the most famous athletes in the equestrian world.
For more than a millenium, The norman have improved their breed, constantly looking for the best genetic crosses. Normandy possesses two prestigious National Stud in Saint-Lô, also famous for its shows and equestrian events organised throughout the year, and Le Pin (listed building founded in 1715 and open to visitors). As a major player in the equestrian business, we were very proud to welcome the WEGs in 2014. Our region is also home to several veterinary and breeding centers continually searching for ways to improve healthcare and sport abilities.
This genuine passion for horses sets the pace of our lives ! We get shows every week, all year round. Here you can experience our high-quality show rings and find your future champion in the challenging young horses competitions and sales.
Take advantage of your journey in Normandy to discover the D-Day Beaches and World War II history ! Omaha Beach and La Pointe du Hoc are only 10mn from our barn and we will be happy to accompany you on a tour.
Ultimate meeting point for all horse lovers, Normandy fully deserves its title of : LAND OF HORSES !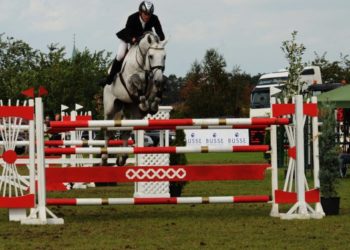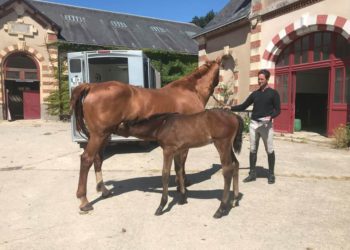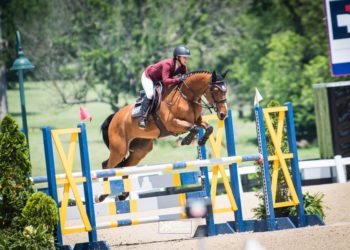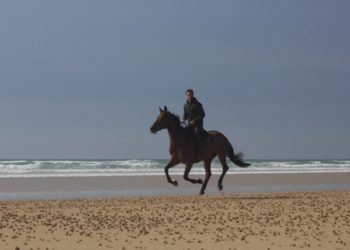 Thanks to many year's experience in horse training and selling, we take care of your horse from breeding to national shows.
Pierre-Jean Jolly is also a fully licensed instructor and provides tailor-made training.
Developing the breeding is one of our priorities. Our farm « Beauvais » offers ideal facilities to raise our, and maybe YOUR future champion !